There certainly are a lot of good benefits to having central heating with a gas boiler, but every now and then, you are more than likely to come across a situation.
Even though it is a possibility that the situation you have will be exceptional, the large majority of the time you are likely to find that your boiler issue is a frequent one. This guarantees that choosing the best solution will be much simpler and faster than what you expected.
A number of boiler problems can in fact be avoided by having your boiler serviced regularly, we strongly recommend a minimum of yearly.
The Six Most Frequent Boiler Repair Problems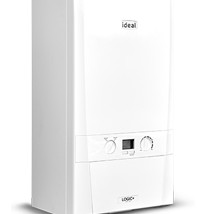 1. No Hot Water – Essentially, your boiler isn't doing its job whenever this occurs, and there are a number of potential causes.
A diaphragm or airlock is broken.
There is a low level of water.
There can be some thing not right with your thermostat.
A motorised valves has broken.
The easiest and first things that you can check are the boilers water pressure and the thermostat. If it is any one of these issues then follow your boiler suppliers instructions for dealing with these problems. If it is none of the above then you ought to contact a Gas Safe registered and qualified boiler engineer to check out the situation safely.
2. Your Boiler Leaking Or Dripping
Leaks and drips are a common sign of a possibly much more significant situation, however, unless you are qualified to do so you should not try to work out the situation yourself. A lot of the causes for your boiler to have leaks or drips are going to call for a qualified boiler engineer to fix them. Leaks and drips are often a result of a broken pressure valve or pump seal. When it is repaired, you might have to lower your boiler's pressure, your boiler engineer will be able to advise you on how to do it.
3. Strange Sounds Coming From Your Boiler
Maybe one of the most noticeable of all boiler problems is when your boiler starts to make strange noises, for instance, banging or gurgling. It's likely that air is trapped within the system is the issue, however, it could also be because of low water pressure. Unfortunately, the situation may also be more serious, including your boiler getting to the end of its life and you really need a new boiler installed.
4. Extinguished Pilot Light
The fix for an unlit pilot light is very easy, simply relight it. However, before trying that you need to check out your system to find out if there is an even more severe issue primarily. Problems you may spot include:
A close by draught blowing out the light.
Build up close to or around the pilotlight which puts it out.
The source of gas may be stopped by a thermocouple that is broken.
If you do spot something that you think could be an issue then you need to get in touch with your local gas engineer to check out and if needed deal with even before you make an attempt to relight the pilot light.
5. Boiler Has Low Pressure
A loss of pressure in the boiler might be an indicator of an issue with your heating system itself. You can review the pressure of your boiler by taking a look at the gauge and ensuring that it is more than 1. If it is not, then there is an issue elsewhere within your heating system which really needs to get looked into by a qualified gas engineer.
6. Problems With The Thermostat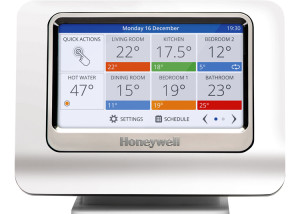 An unreliable thermostat may create several issues, so it is important to determine a regular routine (at minimum once a quarter) to be sure that the thermostat is operating as intended. It's a quick test. You just simply start by ensuring the thermostat is placed in the proper position and has the correct setting and that the boiler turns off when you decrease the temperature setting and then back on again when you increase the temperature setting.
In Summary
The above problems are the primary ones that our gas engineers are phoned for. If you are in any doubt at all then it is safer to get in touch with a qualified gas engineer who is on the Gas Safe register to have a look and advise you.
If you do have an issue with your boiler and really need a 24 hour boiler repair then contact our Castleford team and book a call out with any of our local 24 hr emergency boiler repair engineers.
Call Us Now For A Free No Obligation Quote